The Kansas Anthropological Association membership is made up of individuals and institutions interested in the prehistoric and historic peoples of this area. The association unites individuals who are interested in the prehistory and history of the state of Kansas, in the preservation and interpretation of archeological and ethnological remains within the state, in the scientific investigations and in the publications of archeological remains and ethnographic materials, in the publication and distribution of information concerning Kansas archeology and ethnography, and in the development and promotion of a greater public interest and appreciation for the heritage of the state.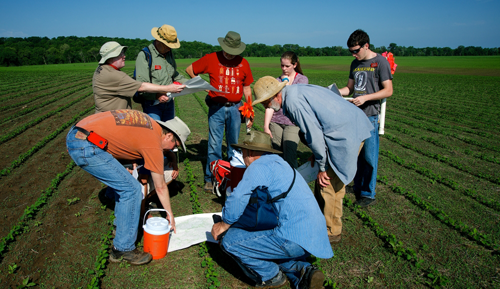 Extreme Dirt Calls for Extreme Measures, Continued: Two-Day KAA Fall Fling


Saturday-Sunday, September 16-17, 2017

8:00 AM-noon; 1:00-5:00 PM both days

Kansas Historical Society, 6425 SW 6th Ave, Topeka, KS

Park in the west parking lot and report to the west staff entrance.


The four-day KAA Summer Spree was very successful. However, much more work remains to be done to process excavated fill from 14JF420 that was hauled from Valley Falls to Topeka. The KSHS has the capacity to run 12 to 16 water-screening stations at two locations on the grounds. In addition to washing soil through the screens, this activity needs workers to carry soil bags, pour dirt into buckets for soaking, lift buckets into the water screens, and wash emptied sandbags. Come prepared to get wet and dirty.


In the lab will be spaces for volunteers to sort and catalog 14JF420 artifacts, so the event will go on rain or shine. Those enrolled in the KAA Certification Program can accrue hours for lab and/or field categories.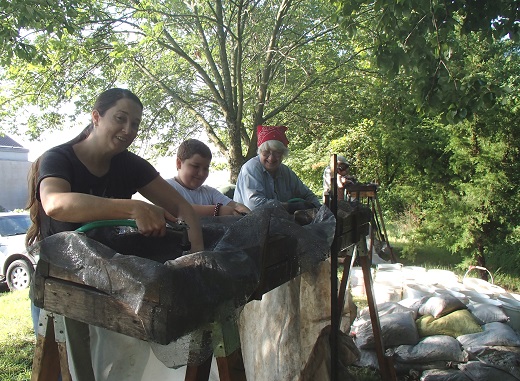 Volunteers do not have to be KAA members to participate in the Fall Fling. Please let Virginia Wulfkuhle (virginia.wulfkuhle@ks.gov; 785-272-8681 ext. 266) know when you plan to attend.
Documents on this website are represented by the following icons,

for PDF files and
for Microsoft Word documents. If you do not have a PDF reader or Microsoft Word, software can be downloaded at the links below.